Day 1 :
Keynote Forum
Founder & President: Maria Rosaria Maglione Foundation onlus, Italy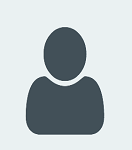 Biography:
Dr. Alberto de Bellis, Neurosurgeon, is the Founder and Chairman of Maria Rosaria Maglione Foundation onlus, non-profit organization for Neuroscience based in Naples-Italy. The MRM Foundation runs in honor of the founder's mother, Maria Rosaria Maglione, who suffered from Frontotemporal Dementia. The activity of the MRM foundation is mainly aimed at research and health care for neurodegenerative diseases, brain tumors and spinal cord injury and in support of partner foundations operating in Kenya-Africa, such as the Gallmann Memorial Foundation and the African Neurological Diseases Research Foundation. Dr. de Bellis' work focuses on the management and surgery of brain tumors, spinal surgery, management and surgery of traumatic brain injuries and spinal cord injuries. The main research activities of the MRM foundation are focused on the study of the Nerve Growth Factor and its possible neurotherapeutic applications.
Abstract:
Nerve growth factor (NGF) is the Founding Member of the neurotrophins family of proteins, known for playing a critical protective role in the development and survival of sympathetic, sensory and basal forebrain cholinergic neurons in mammals, including humans. NGF has a neuroprotective action in Alzheimer's and Parkinson's disease, as showed by several studies in animal models and humans. NGF can be delivered to the CNS via nasal route and has a neuroprotective action in case of neurodegenerative diseases and brain injury. Furthermore, recent studies have shown an active link between the nasal pathway and the spinal cord in the delivery of NGF to the CNS, thus demonstrating the neuroprotective ability of NGF to support injured neurons in a mouse model of spinal cord injury. Intranasal delivery of NGF has so far been sufficiently investigated in animal models and only recently in humans, as demonstrated in a recent study on long-term intranasal administration of NGF in two patients affected by Frontotemporal Dementia associated with corticobasal syndrome (FTD/CBS) and in another study on intranasal administration of NGF in a Brain Injury. These studies demonstrated the neuroprotective role of NGF administered nasally. Intranasal administration is the most effective and non-invasive way to deliver NGF to the CNS. These neuroprotective properties of NGF make it a strong candidate for the future treatment of neurodegenerative diseases and other pathologies of CNS (brain injury, spinal cord injury, ischemic damage) when administered via nasal route. NGF would not be able to cure the FTD/CBS but these observations support the hypothesis that NGF slows down the usual decline of the disease. However, these studies reinforce the concept that neurotrophins are able to reach and protect the CNS via nasal route and open the way for new lines of research. Hence, these findings suggest the ability of NGF to protect CNS neurons when administered via nasal spray.
Keynote Forum
Utah Valley University, USA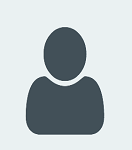 Biography:
Terri Nicole Sawyer spent the first 17 years of her career practicing with one of the most vulnerable populations of children, adolescent foster youth. Her passion for helping young people transition from foster care into adulthood pushed her to research why transitions for foster youth are so difficult and sometimes deadly. She raised her bioloogical children into adulthood and felt like her education needed to be continual. She has received her Doctorate in Scoial Work the same year her youngest child graduated from high school. Now she teaches part-time at Utah Valley University and has a large private practice that speicalizes in transitions such as divorce and death of spouses, anxiety, depression, polyamorous and open relationships, and transitions during faith crisis.
Abstract:
Radical compassion is the state of mind that propels a human to not only have empathy for someone else, but to have a change deep within oneself to bring forth a mighty force for good for the other person. While empathy (considered a step towards radical compassion) has taken the world by storm and everyone from life coaches to the psychiatrists in the helping profession have reported they understand and sometimes try emulate empathy, the ideas of radical compassion towards a patient or a client seems to be unattainable for most practitioners. Warnings about radical compassion have been spoken and the ideas of how burnout can effect those with radical compassion seem to be shared by some helping professions. What if radical compassion could be the missing drug for neuropsychiatric patients? What if the intense emotion of radical compassion from people who prescribe or recommend medication has a true effect on the progress that neuropsychiatric patients experience because the patient feels understood, validated, and connected to the practitioner? Is radical compassion sustainable for practitioners? What are the prices to be paid?
Location: Holiday Inn Lisbon Continental